It's no secret that customers want to see and engage with images, photos and other visual media assets. We live in a media-rich world where visuals hold people's interest longer than text and allows businesses to communicate with users in ways that other forms of content cannot. When you optimize and harness the power of visual media assets, you can reap a wide range of business benefits.
It doesn't come as a surprise that image and video bandwidth have grown tremendously over the past year. In fact, according to Cloudinary's data, image bandwidth traffic has increased 25% across all industries! Furthermore, their data also demonstrates the need for brands to support a dizzying  range of devices and engagement touch points, including game consoles and smart TVs.
If you want to be a market leader and scale your business, it's not enough to simply share a few images and videos on your website. You should develop a strategy for effective digital asset management and optimization through the whole digital asset lifecycle, from creation, storage, and distribution to deletion. Thankfully Cloudinary can help with that. This AI-powered cloud platform, used by big names like Bombas, Nintendo, Atlassian and General Mills, is transforming the way that businesses handle their media assets in our hyper-digital world.
Features and Benefits of Using Cloudinary
Robust Video API
Think of Cloudinary's APIs as a way to supercharge your business. It enables developers to automate video creation, analysis, management, editing, and delivery. By using their set of APIs, which includes video streaming API, editing video API and more, developers can easily integrate video experiences into existing websites or applications without having to do custom development.
Advanced Digital Asset Management (DAM)
Cloudinary's bread and butter is its ability to help businesses centralize and organize digital assets, making them easily accessible and shareable. There's a wide range of tasks that brands can complete with Cloudinary's robust DAM solution. For example, uploading a photographer's photos and videos, tagging and sharing them and performing sophisticated searches to find the right assets for a new design or campaign or final delivery in your website or app. In short, effective DAM ensures that digital assets are easily found by users while the business or organization maintains full control over them. 
What happens when you streamline and automate your digital asset management processes? You save your business precious time and resources while simultaneously elevating the visual experience through quick and responsive delivery of media to your customers.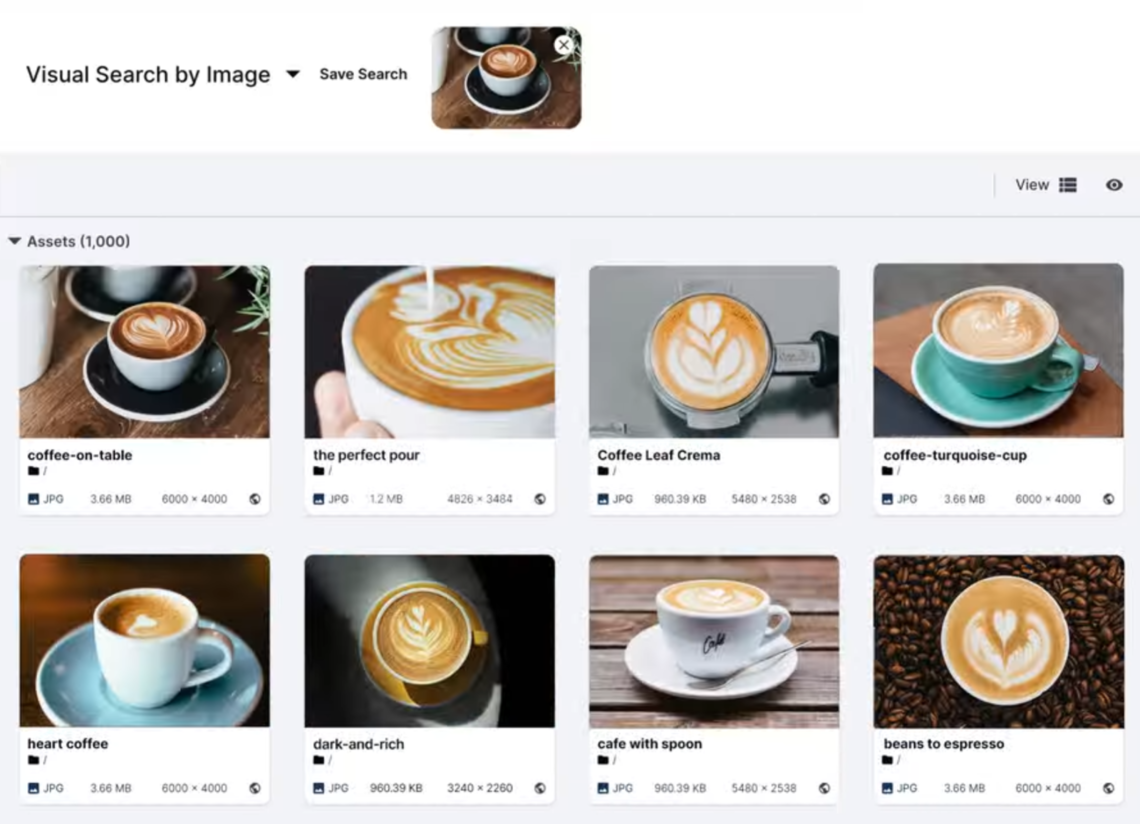 Dynamic Media Optimization
Media optimization consists of delivering images and streaming videos at the smallest possible file size while maintaining visual quality. This translates into saving space and improving performance, whether it's on your website, app or another digital property. 
For example, if you have an ecommerce website with a large catalog and a high amount of traffic, media optimization will allow for faster page load times and improved user experiences, which can lead to improved SEO and higher conversion rates.