A veterinarian clinic has enlisted Sunrise Integration's help with creating a new logo, mobile application, and eye-catching branding. Our design team was eager to create solutions that align with the company's desired brand and corporate positioning for this space. Let's explore the results.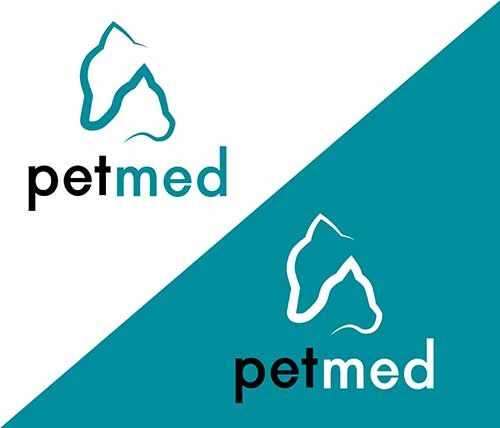 Logo Design
There are a few absolute truths in life, and one of them is that people love their pets. If seeing owners post pictures of their pets on social media daily or hearing them speak in a baby voice to their fur babies isn't enough to convince you, then the size of the pet industry should do the trick. From pet food services, toys medical clinics, and even pet hotels, it takes a great design to stand out in the crowd of pet-related products and services. This client wanted a logo to reflect their duality of being both a pet service and a medical facility.
Our design team incorporated pets into the logo to ensure that customers understood immediately that this clinic was a medical facility for animals. After a few rounds of designs, we settled on a profile of a dog blending into a cat to represent both animals. The two-tone color split is designed to represent dual services.
Mobile App Design UI/UX
Once the logo was approved by the client, the clinic needed a mobile app to act as the core platform for pet information. The main goal of the mobile app is to provide a centralized location for vaccination and pet documents. We focused on creating a clean, easy-to-use interface with quick and easy access to forms and data.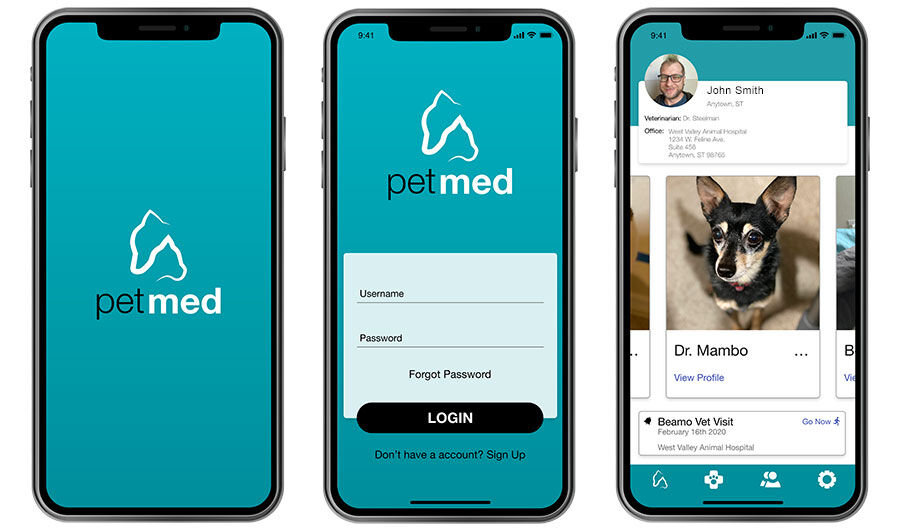 The platform removed the inconvenience of having to carry physical vaccination records and vet documents when you take your pet to the groomer, sitter, or another vet after moving cities. As a centralized digital repository of pet records, the app eliminates paperwork, giving pet owners and vets instant access to those notes and records.
The app UI/UX needed clean, easy-to-use form entry since the users will primarily deal with pet data. Large fields and fonts provide easily readable details. The mobile design also included large images of their pets to give the customer a more personalized experience.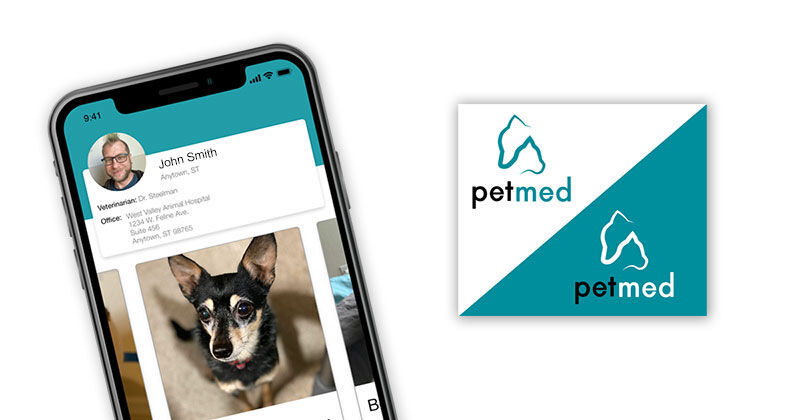 Design Exploration is an exercise where our graphic design team creates hypothetical clients and directives to explore new design concepts and creatives. We present the results as a recurring series on our blog and design site to showcase our team's ideas, talent, and capabilities