As the pandemic continues through 2021, the global supply chain remains in flux. Experts forsee more physical product disruptions and backups at the ports. Consumers can expect more goods sitting in container ships versus their local big box store. Some vessels are waiting 10 days to unload cargo. So what is going to happen for the upcoming Black Friday retail madness if people can't raid store shelves? Get ready for an even bigger jump to online shopping.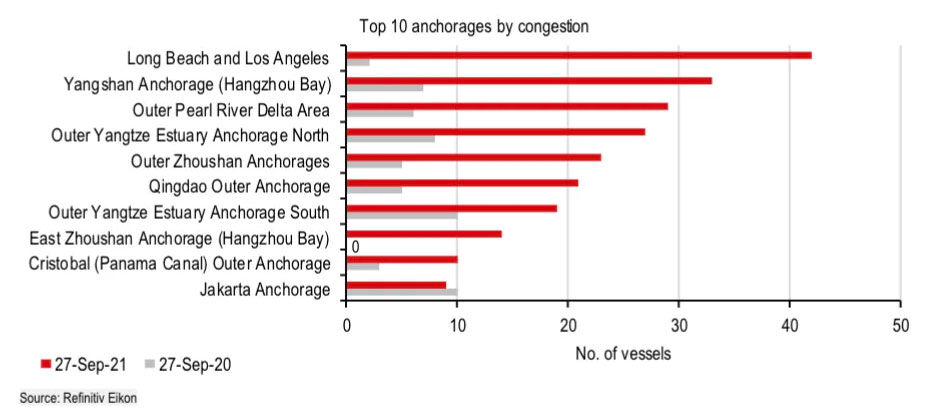 Concerns about availability are getting shoppers started early. The current supply chain issues have caused delays for all of the popular holiday items like toys, electronics and household items. Retail stores are usually stocking up for the Q4 rush however this year their strategy will have to change. Experts expect the delays to drag on into December so shopping will have to look different this year. A bigger focus on early online sales is emerging as a solution to empty shelves. The shift to ecommerce will accelerate at an even greater pace in 2021 with people staying home to shop earlier for the holidays.
Going Online for the Holidays
Most Black Friday shoppers will be primarily shopping online, according to a recent survey. US retail ecommerce sales are expected to climb 14.4% to $211.66 billion. Retailers with an online presence should start doubling-down on web-based deals and incentives to attract new customers. Some online retailers are still subject to product shortages however alternate revenue generating products like electronic gift cards or online discount codes are a great way to capture sales from consumers looking for other options.
The usual Thanksgiving post-dinner dash to the store may not emerge in full force this year. The pandemic continues to impact the supply chain and concerned consumers are staying home. The holiday shopping rush is starting early and moving online.
If you need help getting your online store ready for the holiday season, please contact Sunrise Integration now.