As a DTC ecommerce brand, watching your website traffic increase is great, isn't it? It feels like a big win knowing people are visiting your store, but what is traffic if you can't convert visitors into buying customers?
Giving visitors an opportunity to sign up for your newsletter, opt-in for deals and discounts or provide their emails during the checkout process, can be effective ways to grow your email list. However, what about people who browse your site and leave without providing any contact information? In fact, brands only convert 1.95% of their website visitors to an email address through forms! You need a solid growth and retention plan to find and keep customers.
How It Works
This is where Retention.com comes in. The tool puts a small but powerful snippet of code (pixel) into websites, which enables DTC ecommerce brands to identify anonymous users. It currently integrates with over 80 platforms like Shopify Plus, Klaviyo, Attentive, Salesforce and more.
Here's what happens behind the scenes:
Retention.com identifies site visitors.

The platform does a 7-day activity check on these visitors.

Retention.com passes only engaged and deliverable emails to your email service provider.

You send to only the highest quality and active email addresses.
With these emails, you end up engaging with many would-be customers whom you otherwise wouldn't have had a chance to interact with.
You might  be thinking, "Wait, is this even allowed?" Yes, it's perfectly safe and legal! Pixels have been around for a long time. Furthermore, Retention.com is compliant with anti-spam legislation CAN-SPAM and CCPA.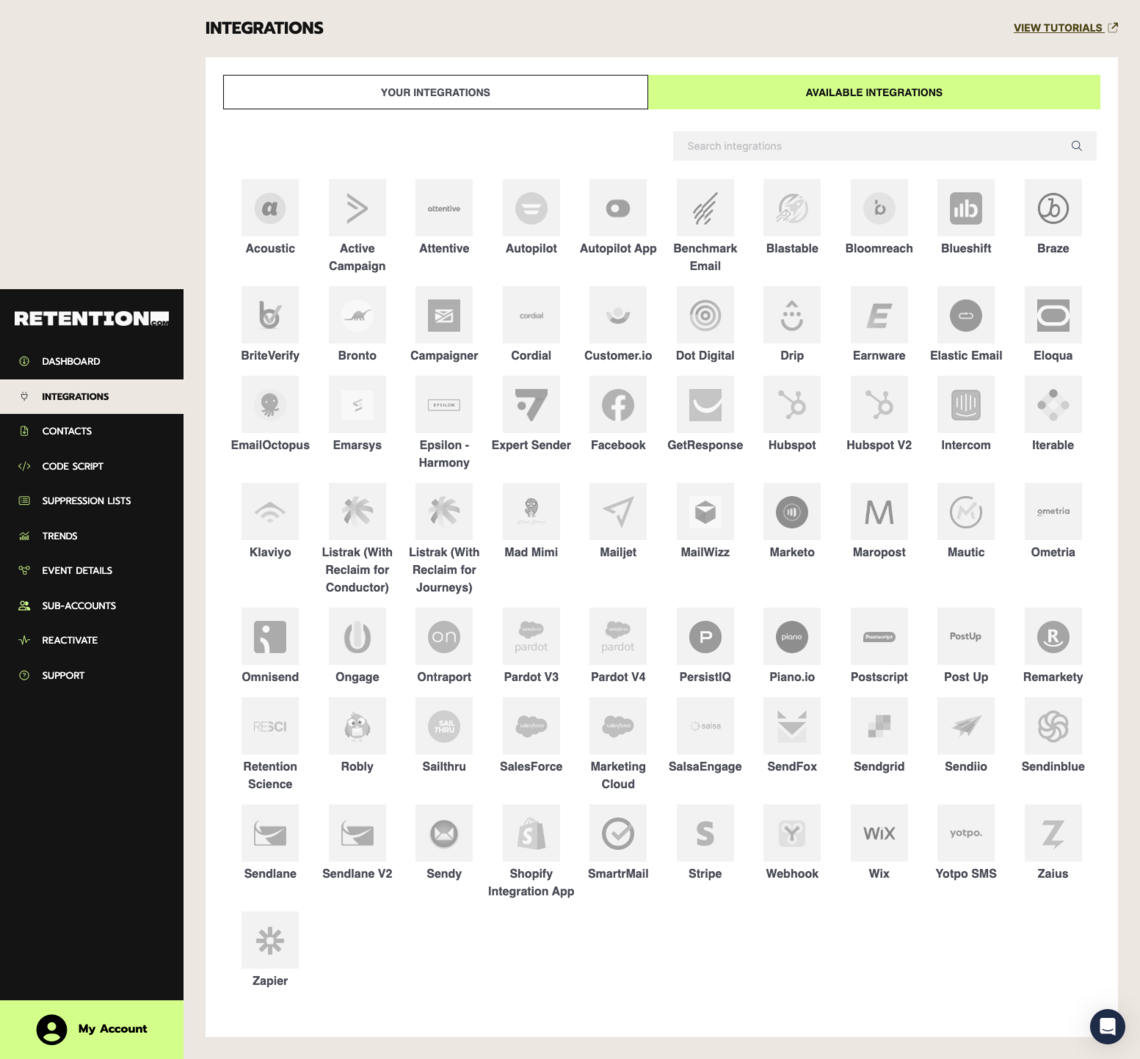 The Benefits of Retention.com
Now that you know how it works, how can your ecommerce business benefit from the platform?
Reach 5-10x More Abandoners
Cart abandonment messages are an essential piece of your overall marketing strategy. Unfortunately, they're only being sent to logged-in visitors. That's only 5% of brands' total abandoners! With Retention.com you can identify cart, product, and browse abandoners who aren't logged in so you can send at least 5x more abandonment emails.
Grow Your Email Lists 10-15x Faster
Every marketer's list of goals includes getting qualified leads to subscribe to their list. But brands only convert 1.95% of their website visitors to an email address through forms. With Retention.com, you're not relying only on forms. It gives you the power to turn anonymous website visitors into authenticated, first-party, 100% permissioned, highly-deliverable emails.
Overcome Meta's Restrictions
A lot of companies are running into major issues with marketing to Meta (Facebook and Instagram). Audiences on these platforms are shrinking because their pixel is blocked by Apple. Thankfully, Retention.com's pixel isn't. With Retention.com, you can run high ROAS (return on ad spend) Meta campaigns with net-new audiences. DTC ecommerce companies that use Retention.com see a 30% lift in audience size!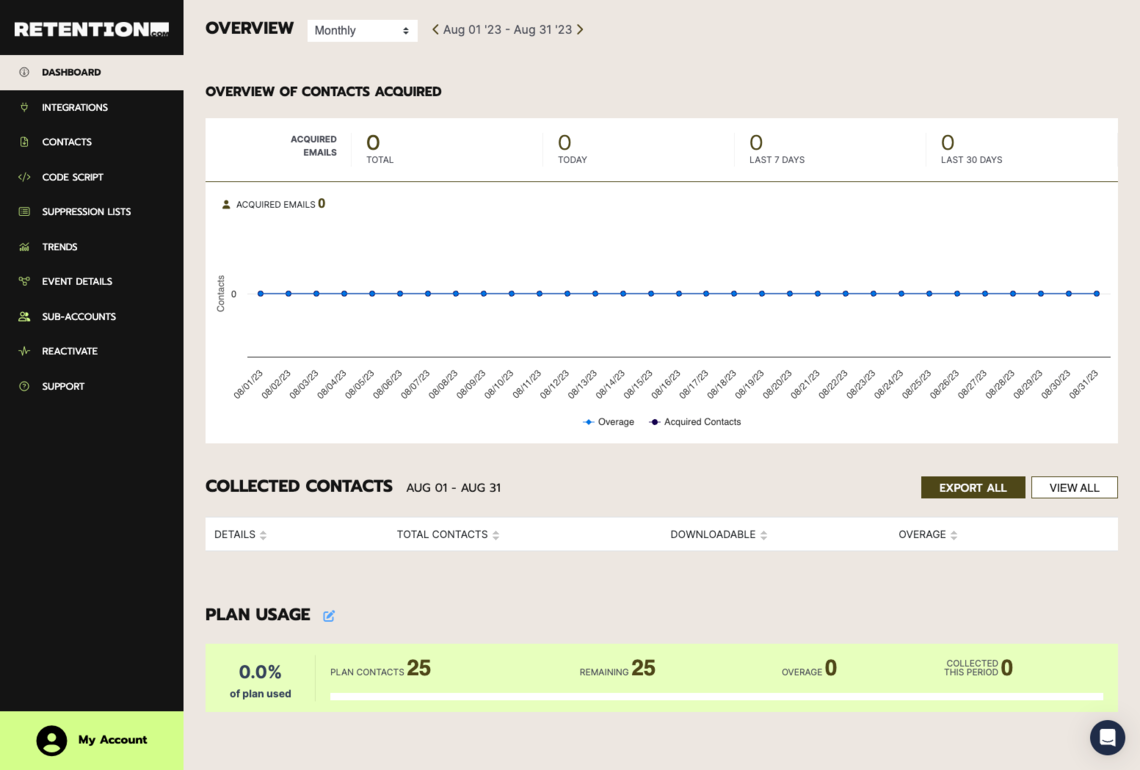 Grow and Retain Your Customers
A growth and retention marketing plan is essential for any ecommerce store merchant. A service like Retentntion.com should be core to your plan as it helps you keep customers and turn them into loyal shoppers.
Retention.com is changing the game for ecommerce brands. It lifts the veil of your would-be customers' identity and puts the power in your hands. Now you can connect with significantly more people, build stronger connections and create targeted offers to keep customers happy and loyal.
Need help growing and retaining your customers? Your goal should be focused on enhancing your customer's satisfaction so they return to the store again and again. Our team of experts can help. Give us a shout and let's create a growth and retention plan tailored for your store.