We are Certified Shogun Frontend Developers
Shogun Frontend is the leading bundled frontend solution for headless commerce and Sunrise Integration is now a certified development partner. Our expert React development team can design, develop, and manage your Shogun Frontend project including custom enterprise integrations. If you're looking for leading-edge technology to take your ecommerce store to the next level, let us show you how Shogun Frontend can unlock possibilities  you never thought possible.
What is headless commerce?
Headless commerce is an architecture where the front-end presentation layer is decoupled from the back-end system and data. This separation allows the back-end and front-end to be updated independently without limitations. Using an application programming interface (API), the front-end communicates with the back-end data creating an independent presentation layer. Requests are passed between the presentation and application layers using these API calls. Front-end developers can more easily make changes without worrying about the backend complexities. Development is easier because independent changes are made to the front-end and back-end.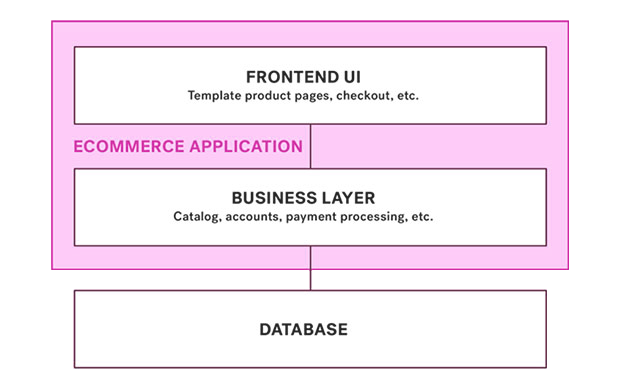 Headless architecture gives brands more freedom to build custom user experiences by allowing front-end developers to work with powerful front-end frameworks.
Shogun Frontend is a packaged platform that combines the best-in-breed technology brands need to go headless. Shogun Frontend works with leading ecommerce platforms like Shopify and BigCommerce, so you can achieve "headlessness" without replatforming your site. Shogun Frontend features a native content management system (CMS) that helps ecommerce teams make quick changes and product catalog updates alike through a low-code interface at scale.
Expert developement agencies like Sunrise Integration can extend these features via custom React.js programming creating endless opportunites for unique customer experiences.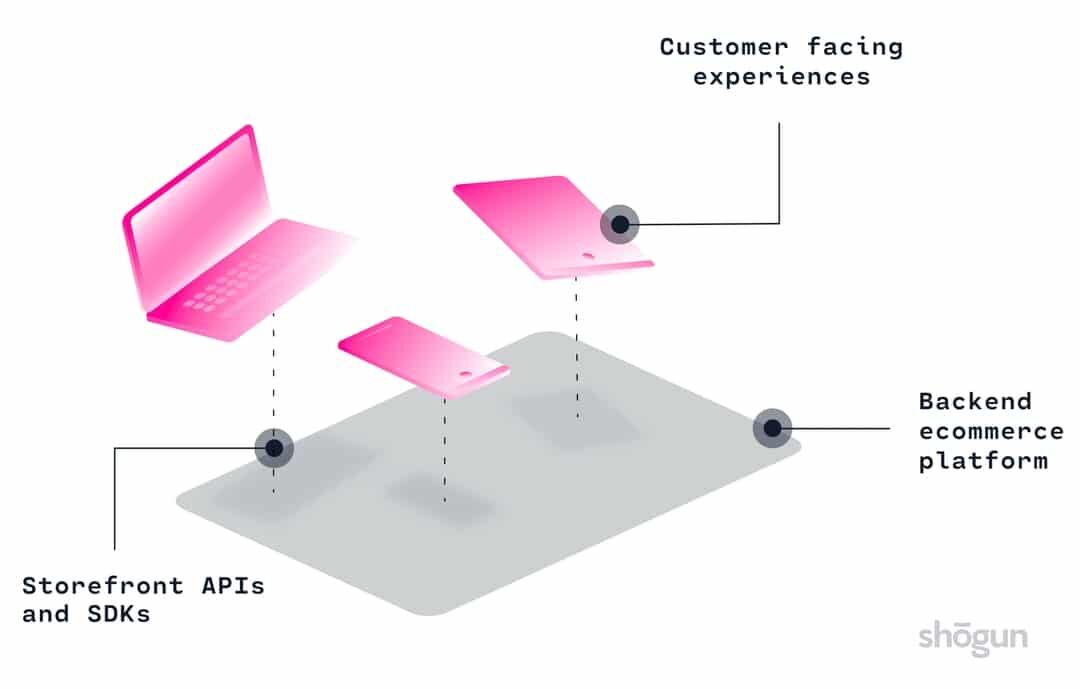 (Source: Shogun)
Each Shogun Frontend-powered site is built with PWA technology. How? A PWA first loads as a static web page and progressively becomes a "single page web application" in your browser. As a result, these sites achieve breakneck speeds even with rich media embeds or boosts in traffic.
Shogun-powered sites see page load times of two seconds or less, on average. Shogun Frontend is an excellent solution for mobile-first brands looking to build a custom, fast, rich online shopping experience with headless technology.
Why Should You Use Shogun Frontend
Growing ecommerce brands have critical needs when it comes to their shopping experience. To retain customers, brands must consider factors like page speed and user experience. Shogun Frontend makes it possible to create a dynamic, memorable customer experience without the slowdowns or glitches. 
What's more, Frontend simplifies your team's workflows by empowering non-technical team members to make site updates, while freeing up your dev resources to focus on other projects. . 
If your brand is running into platform limitations as you grow, it may be time to consider a new site build.  This is where Sunrise Integration can help.
Sunrise Integration is your Enterprise Shogun Frontend Development Partner
If you're looking to upgrade your customer experience and conversion rates, it's time to think about a headless solution like Shogun Frontend.
Our design and development team at Sunrise Integration can create a custom ecommerce solution like no other. Our experienced React.js programmers can further extend your design with custom components that work directly with Shogun Frontend.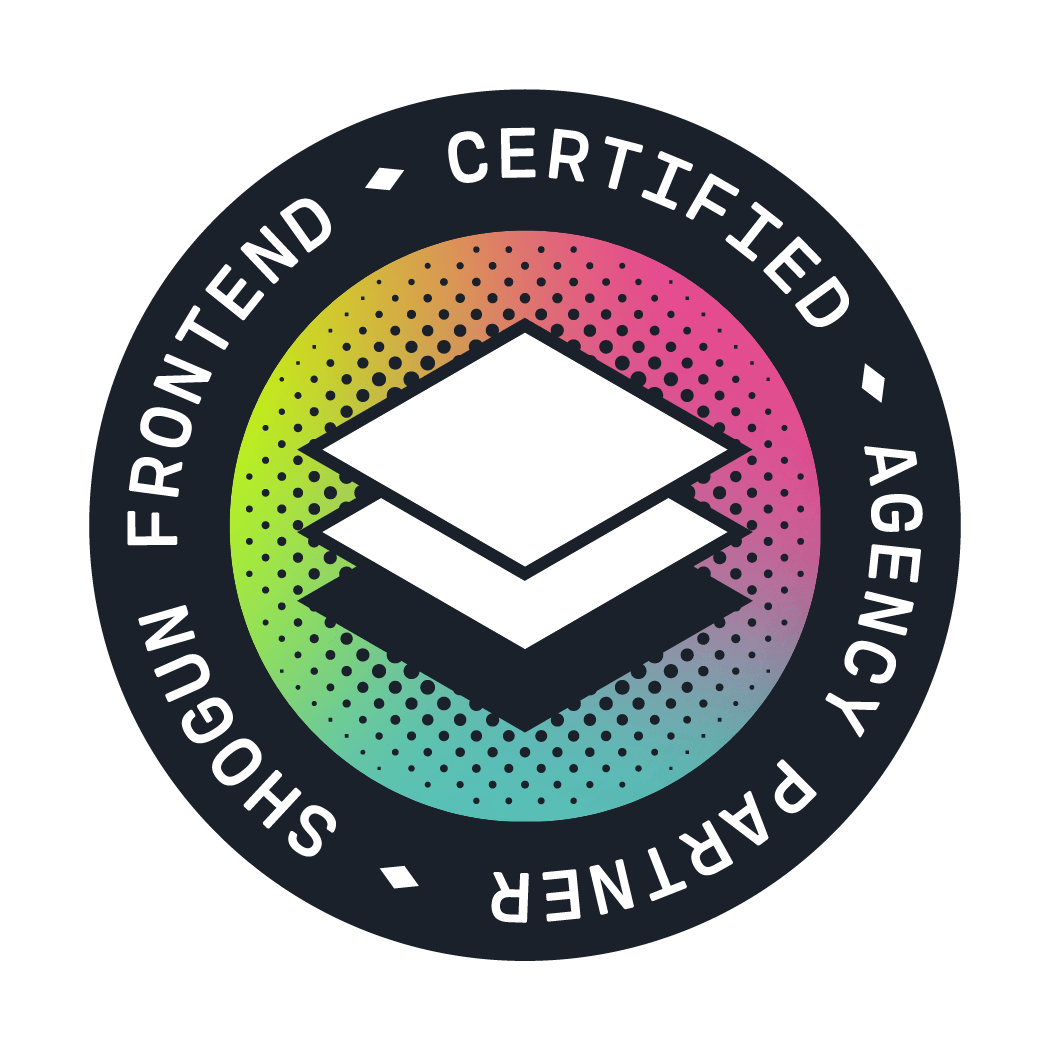 If you're using Shopify, BigCommerce, Salesforce Commerce Cloud, or Magento as your backend ecommerce platform, then Sunrise Integration can develop a Shogun Frontend headless solution for your brand. Contact us today to discuss your Shogun Frontend project.