What is Shopify Linkpop?
Linkpop is a new free service from Shopify that allows merchants to build a link page. While this concept isn't really new (think Linktree), Shopify is adding a twist by focusing on ecommerce with shoppable links. Shoppable links let visitors buy products directly on your Linkpop page. Customers can browse the items on your Linkpop page without having to navigate to your Shopify store. You can add the link to the bio in your social media sites and anywhere else you want to send people to your page. Seems like a great idea, doesn't it? So how does it work? Our Shopify development team did a test run of the new service.
Create Your Linkpop Page
Shopify's new Linkpop service creates a hosted link page that highlights your online content like your website, social media links, and more. Shopify takes this one step further with the addition of shoppable links that lets customers purchase products right from your Linkpop page. You can add links with images, shoppable links, social links and business information.
The first step is creating your account on the Linkpop page. Once you create your page, you're presented with the standard fields for entering your profile details and social links.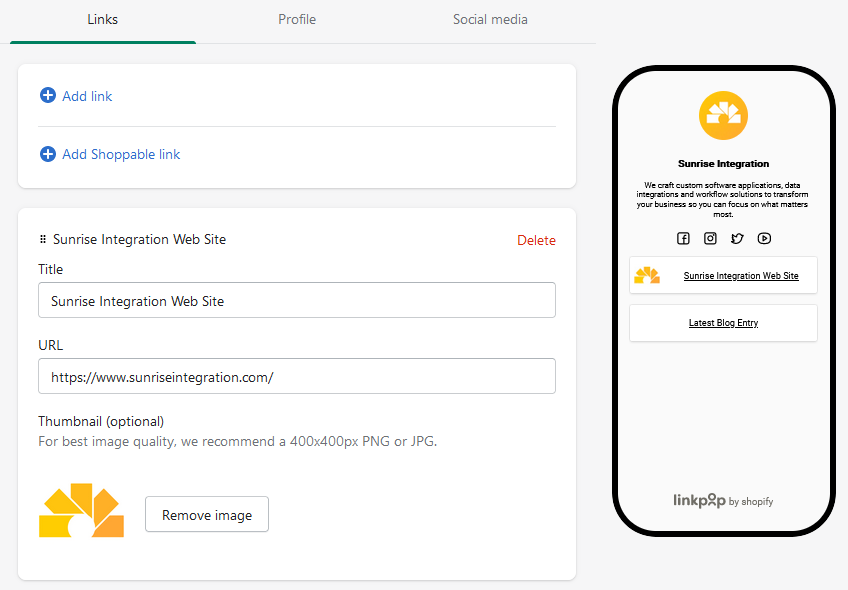 The Linkpop UI shows you everything in real time so it's easy to quickly see how your page is coming together. You can easily add a profile image, change the page colors and add links. Customize the fonts, background colors to match your existing branding. It's pretty standard until you get to the real twist of the shoppable links.
Shoppable Links
Shoppable links let you connect your Shopify store to your Linkpop page and offer products right on the page. The links are fully integrated with your Shopify store and let you lead customers to specific pages and products from your store. Your customers don't even have to leave the Linkpop page itself to view or purchase products. It's connected to your Shopify store via a Sales Channel. To activate the Shoppable links, you have to install the app.

The Sales Channel connects your Linkpop page directly to your Shopify store and gives you the ability to search for products and add items to the page. A handy product modal on your Linkpop pages lets you browse and select the products you want to feature. Once you select the product, it appears on the page with the rest of your content.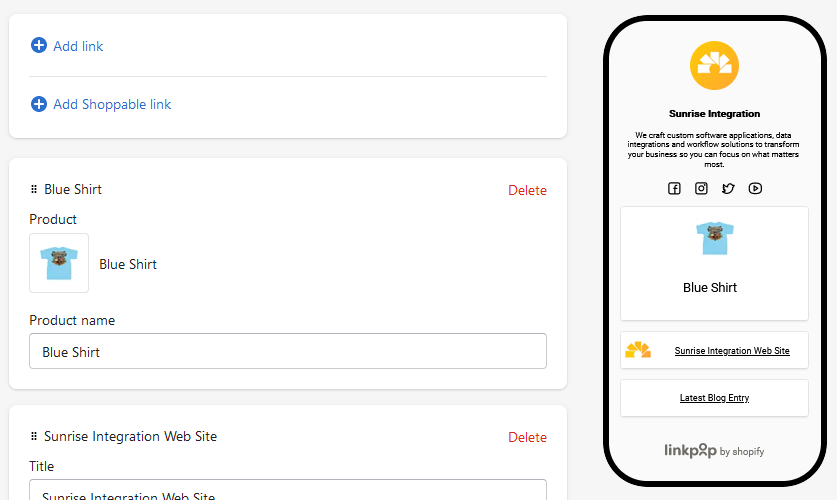 Once your page is configured how you want it, simply publish the page and you're ready to go. The Linkpop page will generate a link so you can start directing customers there. The links will direct customers to your pages while the product links will generate a "buy" modal where customers can purchase items.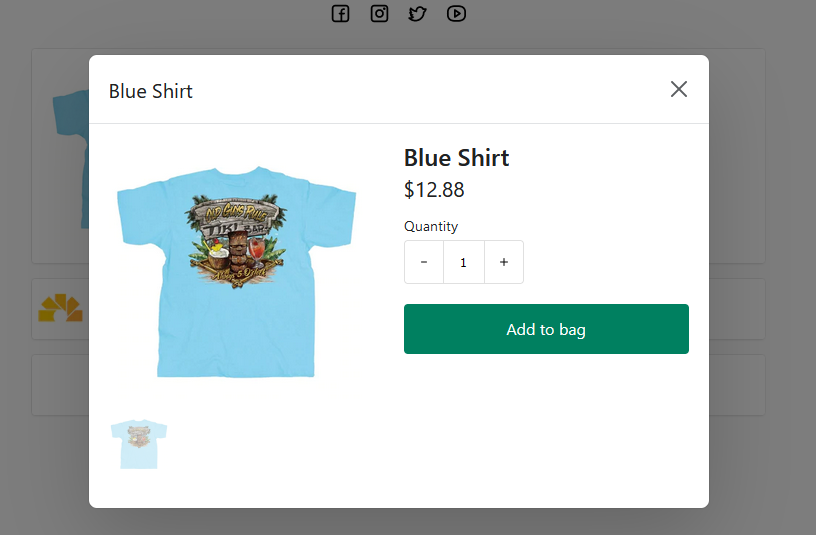 From there, Shopify adds a cart to the Linkpop page for quick checkout and review. Your customers never have to leave the Linkpop page!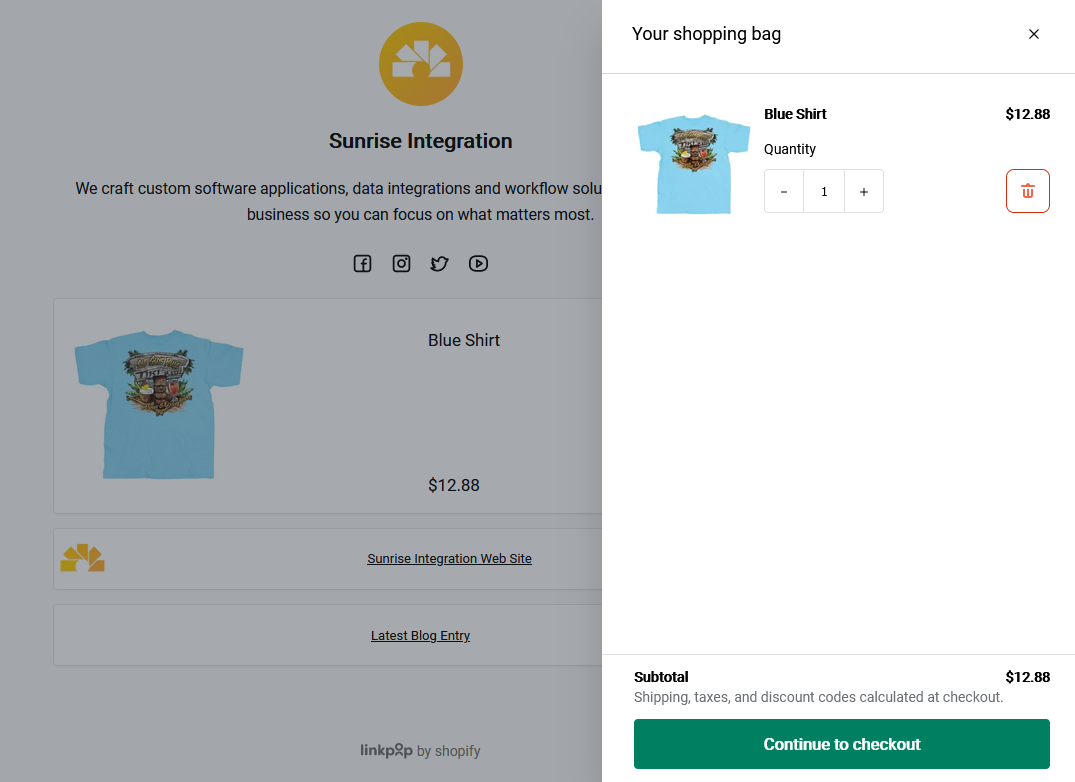 Analytics Data
Linkpop also provides useful analytics about your page's performance. For example, you can analyze how well each individual link is doing. Linkpop's analytics include tracking the number of visits to your page, the number of clicks on each link, and more.
Get Started With Linkpop
Linkpop is an easy-to-use service that anyone can use for free. It's a great addition to social media profiles on Instagram and TikTok where you can't add links to the body text of your posts. That's the beauty of a link in your social media bio page–it gives your customers access to all of your links in one location. We predict that Shopify will probably add more features as time goes on. We were able to create our page and link products in mere minutes. It's a worthy alternative to the other services with the bonus of selling wrapped into one.
If you need help creating and linking your Linkpop page or any other Shopify services, give us a shout!