Klaviyo is a powerful marketing platform that helps businesses take control of their marketing. Whether it's a newsletter, promotional campaign, automated email flow, triggered series or a Facebook ad, Klaviyo has the features to handle all of it. The Sunrise Integration development team uses Klaviyo to bring this customer automation to our clients. Let's explore how our team integrates Klaviyo into successful projects.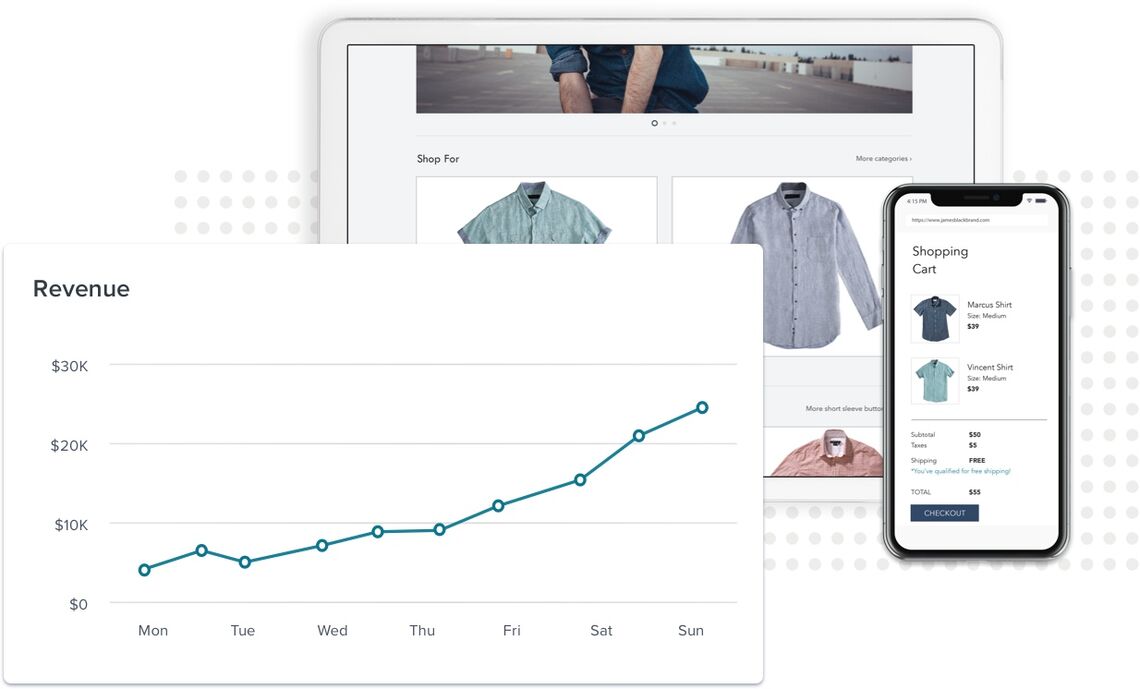 Why Use Klaviyo?
Your customer data plays a crucial role in expanding your business. You need a way to capture, analyze and act upon this information--This is where Klaviyo comes in. We like it because it consolidates everything our clients need for email marketing, SMS marketing, and data management. It's important to build lasting customer relationships for a successful business so we utilize Klaviyo to develop these services for our clients.
Connecting Klaviyo
With existing connections and a robust API, we're able to integrate Klaviyo with almost any data source. Our first step is to unleash the Sunrise Integration Discovery team to analyze the client's platform and customer data sources. We use this information to build a map of the sources for integration.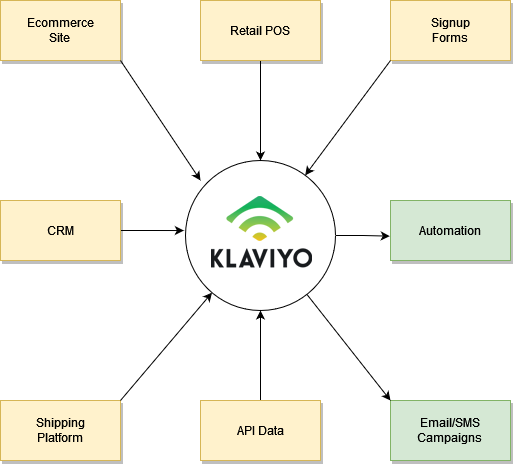 We map all of the relevant sources for import. We look at existing client platforms like ecommerce, ERP, CRM, POS and support. Our teams creates a data map to outline the integration process. When integrating Klaviyo into a project, we breakdown the various components and assign tasks to our implementation team. Here are some of the areas of focus:
Creating Signup Forms
Our frontend team likes to create signup forms as a way to encourage website visitors to subscribe to the email or SMS newsletter. Klaviyo lets us create custom templates or pick from their template library. We can easily create a signup form in just minutes. The forms are there to capture customer information and save it in Klaviyo. Once this data is in place, our clients can start unlocking powerful growth marketing possibilities using the features of Klaviyo.
Integrating Data Sources
Klaviyo has native connections for some of the top platforms like Shopify, Recharge, Magento and more. This is a great starting point for the major integration points. Using these existing connectors, our API development team can further customize and build upon the base services. This lets us focus on the specific needs of our clients. Klaviyo's flexibility allows us to create integrations with just about anything that exports data.
Migrate Other Customer Information
Some clients have existing emails lists or customer data in various other third party plaftforms. Our data migration team can ensure all of the information gets integrated into Klaviyo. Having all of the data in one central platform is critical to success so the migration process will sychronize the customers and give you actionable entries in Klaviyo. Once the data is ready, we can start unlocking the marketing possibilities.
Configure Automations
Our team can also assist with configuring the automations and workflows. Some cool things we do with automation are setting up an email series, sending curated messages based on gender, region, past purchase history, or create date-based messages from birthdays, anniversaries, purchase date or more. There is lots of cool things we can do to tailor the process to meet your business and customer goals.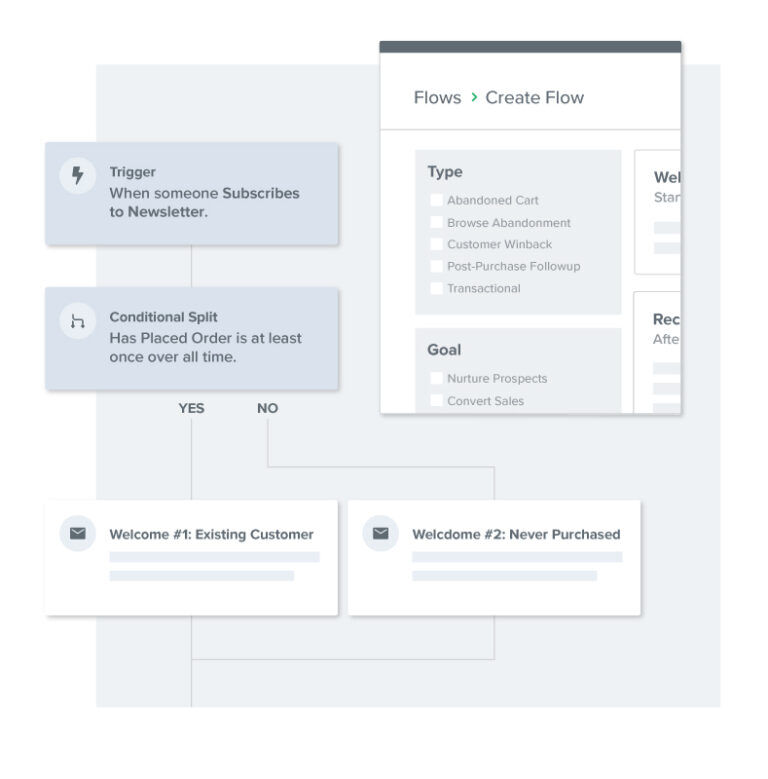 Email and SMS Campaigns
To get the most out of customer marketing you want to build personal connections with each customer based on the things they really care about. You can do this by sending relevant SMS or email messages by tailoring the experience based upon the customer's preferences and shopping behavior. Klaviyo features powerful targeting and automation capabilities that will keep your customers engaged. One such example is creating a drip campaign that slowly sends a series of messages to your customers based upon triggers.
Make Your Customer Data Work For You
As your business grows, you're collecting lots of valuable customer data. The Sunrise Integration team can put this information to work for you with a Klaviyo integration. Klaviyo makes it easy to create a positive customer experience that will keep them returning to your business. Show your customers you understand who they are and what they want by using tailored communications to keep them interested.
Contact us about integrating Klaviyo with your business to unlock powerful customer marketing.