Using SMS to Reach Customers
We carry our phones with us everywhere and rely on it for immediate communication with our friends and family. If you're a business, there is no better way to communicate with your customers then on their phones.
Mobile SMS Marketing services empowers brands to create customer interactions through personalized text messaging. Imagine being able to provide customers with information right in their pockets. SMS marketing and direct customer engagement has become a powerful tool for brands. It provides a sense of personalized engagement which helps build loyalty and ultimately revenue. SMS marketing is more than just a bulk newsletter, it's a direct channel to reach customers.
The Attentive SMS Marketing Solution
Over the last few years, text and SMS has become a valuable platform for brands to drive revenue and engagement. Attentive is a leading SMS marketing platform that integrates perfectly with Shopify. Attentive can drive an average of 20.5% of a brand's total online revenue so businesses are taking notice of SMS marketing. Our ecommerce development team has seen an increase in clients asking for text-based marketing solutions. Let's review how we integrate Attentive with Shopify.
Connecting Attentive to Shopify
Sunrise Integration is an official Certified Attentive Partner and performs frequent integrations with Shopify. We decided to take that knowledge and funnel it into a useful video to share how we integrate Attentive with Shopify.
Integrate Text Messages Into Your Marketing Strategy
Here are some of the features we are reviewing in our video:
Create a sign-up unit

Add a customer journey

Create a SMS campaign
Sign-Up Unit
The first thing you need to get started with SMS marketing is a sign-up flow. This is where customers will sign-up to receive text messages from your business. Attentive provides templates for various forms for mobile or desktop. These templates are a great way to get started quickly and easily.
Add to Shopify
Attentive provides a Shopify app within the platform. You'll need to add this app to your Attentive service to connect Shopify. This will provide the communication between the platforms and synchronize the customer information.
Creating a Campaign
Once Shopify is connected, you can create your user journey and schedule a campaign. Attentive provides templates for creating journeys for things like cart abandonment, order confirmations, product shipment and more. The step-by-step process makes it easy for you to setup a journey and launch it as a SMS campaign.
Watch our video and learn even more!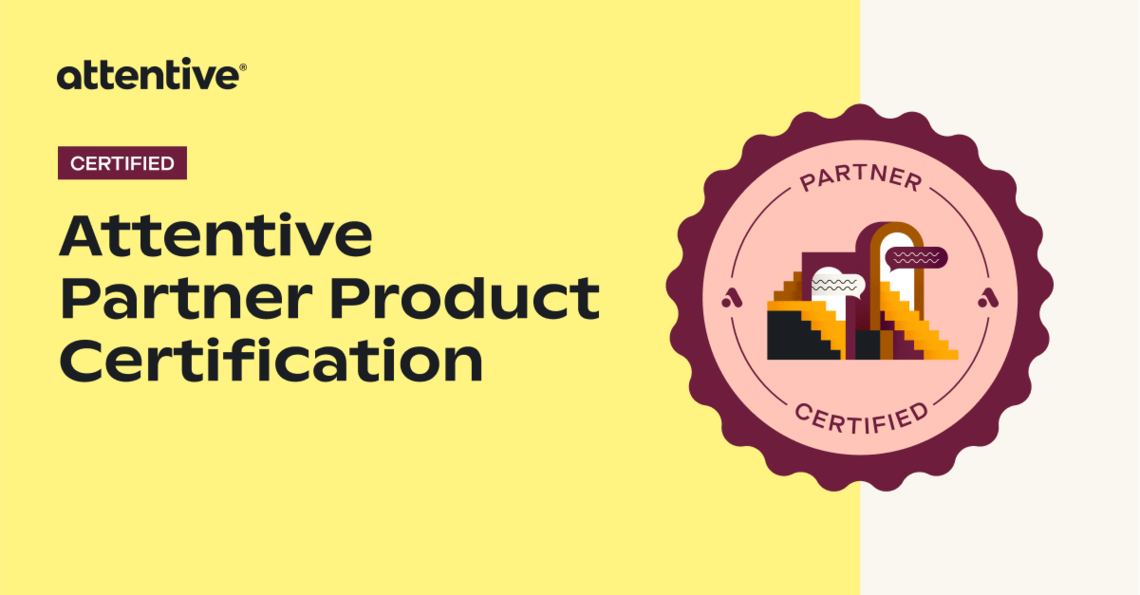 Sunrise Integration is Your Attentive Partner
Do you need SMS marketing services for your business? Contact the experts at Sunrise Integration to help you get started right away. We are certified Attentive Partners.