Project Management in Daily Life
It's no secret that our project management team are the real hereos of any project. They juggle time with clients, the development team, the finance department and provide daily reports. The PM team always has multiple projects and tasks on the go so they utilize software tools like Jira from Atlassian to handle management duties. Our senior project manager John has mastered the automation tools and rules within Jira to create an amazing system of reminders and reports. He created such a killer system that Atlassian featured him as a Jira Hero. Congratulations John–we knew you were a superhero this whole time!
Read more about John on the Atlassian site.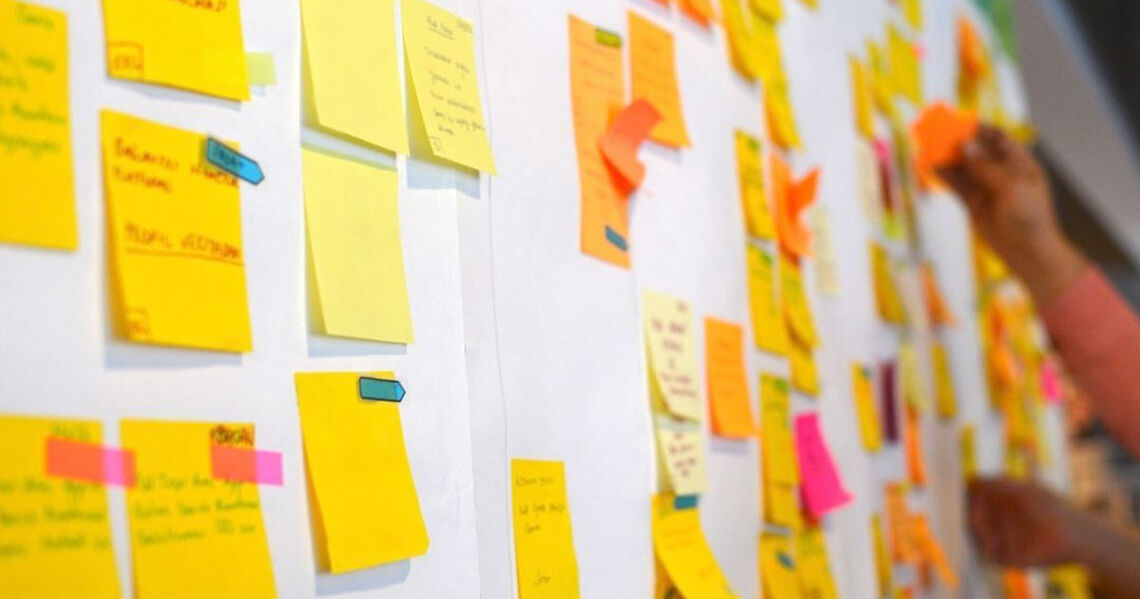 The Project Management Process
Here at Sunrise Integration, we collaborate with our clients to deliver project satisfaction. How do we do it? By embracing the fundamentals of Agile Project Management for software development. Agile project management is an iterative approach to managing software development projects by breaking down large projects into smaller, more manageable tasks. It focuses on continuous releases while incorporating customer feedback for every iteration. That can be a lot to juggle if you don't have the right tools in your arsenal.
This is where the Jira software comes in. Jira features lots of great tools to allow for complete customization of the management process. John embraced these options and developed a powerful process for client satisfaction.
John uses internal software metrics such as Insights to track development velocity and ensure the team is committing to a reasonable completion increment. This way he keeps the clients happy by producing weekly reports, demos and by delivering on the project goals.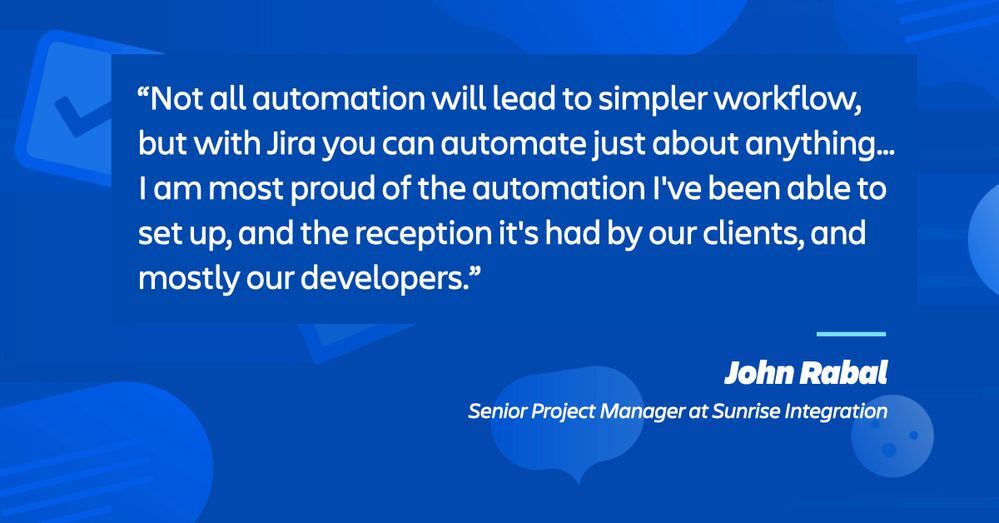 Creating Automation Rules
John's secret to keeping a project moving forward is the creation of automated rules and tasks. He set up various rules that are used on a daily basis for the developers, leadership team and clients. Some of the tasks include:
Daily ticket reminders

End-of-day status report

Slack reminders

Service Desk ticket alerts
Those are just some of the useful customizations that John created using Jira. By implementing these rules, John has launched an efficient process that benefits our whole team.
Best Practices for Leveraging Automation
To meet your unique needs, John's compiled a list of best practices to optimize your automation of Jira. 
Keep your Backlog tidy

Separate your tasks into Sprints, plan ahead

Be thorough and make sure all pertinent information is included

Document all your rules for a smooth knowledge transfer 
Agile Project Management for Your Project
Sunrise Integration uses Agile project management as an iterative approach to managing software development projects. With Agile, we can deliver high-quality solutions faster and more efficiently for our clients. If you're looking for an enterprise team to help get tangible results, don't be afraid to reach out to us!