Development Partner for Algolia
Sunrise Integration is excited to be a development partner for Algolia. Our team has been doing API integration projects for years with Algolia and the time has come to make it official. The power and integration capabilities of Algolia make it the right choice for enterprise search and recommendation projects.
" I like working with Algolia because of its comprehensive developer documentation and variety of API clients and front-end libraries.  It's easy to get up and running with Algolia search no matter what language or framework you use."
- Alex, Senior Developer and Tech Manager
Algolia is a powerful search engine with API building blocks for developing flexible systems, beautiful UIs, and enterprise applications that return the fastest search results. Our web development team uses Algolia to build unmatched digital search and discovery experiences. The headless capabilities mean we can personalize the customer experience while not skimping on business requirements.
To date, we've used Algolia across many different business verticals including automotive, subscription services, ecommerce sites and more. We can quickly optimize the service for any business and provide high-quality search results in no time.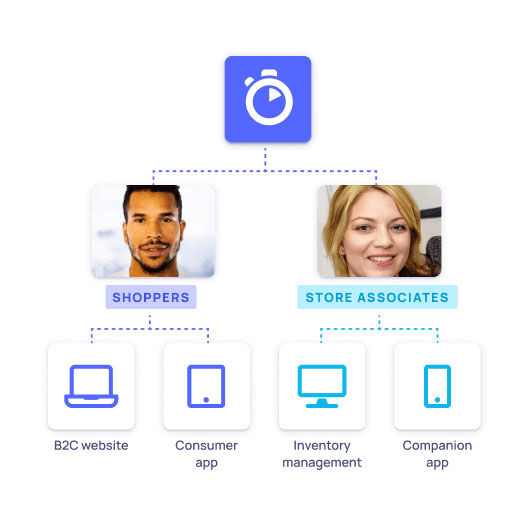 We're able to use Algolia's headless architecture on any ecommerce site and add state-of-the-art search functionality. Our team utilizes the powerful "InstantSearch" integration framework to take advantage of Algolia's API to deliver lightning-fast searches. When clients come to us asking for search features, we know we can count on Algolia to provide the engine we need to get results.
We're Your Expert Algolia Partner
Looking for a development team to help you with an Algolia project? Contact us now and let's talk about your needs.