Business Rules On Repeat
Running a business that features a sales team is filled with complex rules and requirements. The more successful you become, the more rules and requirements you have to adhere to. Eventually, you'll need a software solution to help meet sales and customer demands. This is when you turn to a CRM solution like Salesforce. Arming yourself with a platform like Salesforce can make things easer and faster. If you're not harnessing the automation power of Salesforce however, then you're unnecessarily repeating tasks.
The reason for investing in a CRM system is to help alleviate the headache and hassle of everyday business processes. Salesforce is one of the most reliable CRM solutions in the world. You can completely customize the system to your specific business needs and workflow, however, it takes some configuration knowledge to unlock this power. The Sunrise Integration Salesforce development team knows how to configure your Salesforce platform success and automate those repetitive tasks that waste your precious time.
Advantages of Automation
Automation is the process of using the system itself to handle different repetitive tasks or workflows without requiring human intervention to complete them. Not having to repeat the same steps over and over allows you to work smarter instead of harder. Automation drives a 14.5% increase in sales productivity and a 12.2% reduction in marketing overhead. Successful teams use automation in Salesforce to eliminate monotonous tasks that businesses face on a daily basis like creating records, entering leads, approval workflows, and more. If you find yourself doing the same thing over and over again in Salesforce, chances are that task can be automated. There are lots of benefits to configuring automated services for your business.
Increased Productivity - Help your sales team focus on selling and not on repetitive tasks. Daily tasks get done faster!
Accurate Data - Let's face it, sometimes we can make mistakes, especially when we're busy. Automation helps eliminate these mistakes by taking administrative tasks out of the hands of busy employees.
Streamlined Process - Automation ensures that your entire team is doing the same tasks, the same way. This consistency allows you to focus on improving the process and eliminating unneeded steps.
Consistent Results - When your business knows what to expect, you can use analytics to spot areas for improvement.
Helping Our Clients With Salesforce
A recent client approached Sunrise Integration and asked if we could automate their sales process. They had very specific requirements and workflows that included:
Streamlining lead processing 

Assigning sales reps based upon geographic location

Creating opportunities for new leads with sample items

Sending follow-up emails
Our Salesforce configuration team got to work on solving the various issues using automation, workflow creation and developing a custom Salesforce App.
Kanban Board in Salesforce
To help streamline the sales process, we activated the Kanban display within the Leads section of Salesforce. This allows for an easy drag-and-drop interface for the sales team. When new leads are generated, the team can easily move them through the sales process by simply dropping them into new columns.

Now leads can easily move throughout the sales lifecycle. This WYSIWYG approach provides a more intuitive interface that helps the sales team visualize their leads.
Creating the Opportunity
The most critical step in our client's lead acquisition process involves sending the lead a sample pack of products. The client wanted this process automated so the sales member only needed to drop the lead into this column and then the opportunity would be created. We developed a special process automation rule to handle this task. The system is triggered by the lead as it enters the last step of the process. The customer information is copied to a new opportunity and the sample products are automatically added. By simply automating these two steps, we were able to save their sales teams hours every day.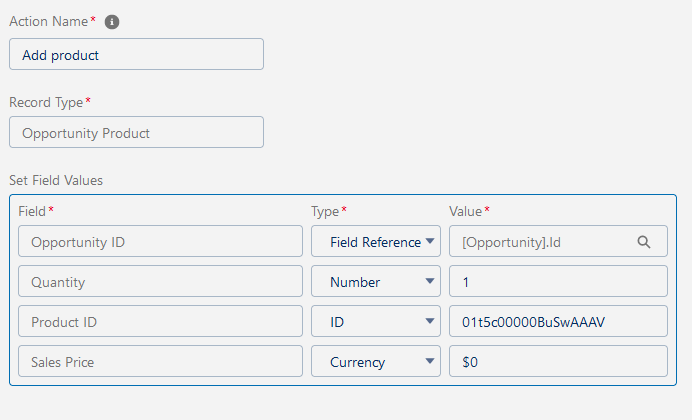 Assigning the Lead Based Upon Location
When a new lead comes in, you need to decide who gets it. This is easy if you only have a few sales reps, however, as the number of sales leads grow, you want to route them quickly to the correct rep. This can be handled manually but the real time saver is using an automated rule to handle this for you. The more your volume of leads grows, the more time you save by assigning them automatically to the correct territory.
Using Lead Routing in Salesforce, we were able to create sophisticated lead assignment rules based on territory. Now when new leads come into the system, they're automatically assigned to the correct sales team for follow-up.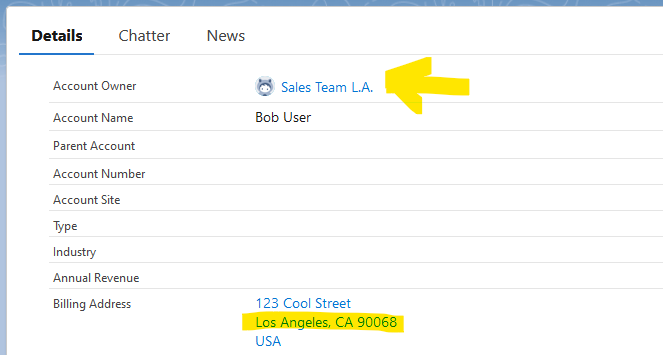 Leads aren't guaranteed to convert so your organization needs to be routing leads for optimal success. Distributing the lead to the best matched team will ensure a higher conversion rate.
Take Your Salesforce to the Next Level
Your sales team should be focusing on sales, not repetitive administrative tasks. These tasks can be automated, making the entire process much faster, and more accurate. By implementing a few different workflows and automatic processes, we were able to get our client up and selling quickly. Their team was able to start converting and following up on day one.
Contact us and we'll get you started on a path to unlock the power of Salesforce.