It's That Time of Year Again!
As Q4 rolls around, it's time for your brand to start thinking about the holiday selling season. Black Friday & Cyber Monday (BFCM) and the rest of the Q4 holiday season are a golden opportunity for new sales and brand growth. It might seem like a daunting time of year but fear not, we're here to help you prepare the right strategy to set your brand up for success.
The significance of BFCM for ecommerce merchants is clear. Statistics and analytics show a surge in consumer spending during this period including a dramatic spike in sales for most brands. Consumer spending hits a yearly high as buyers search for the best deals. It's important for merchants to think beyond just BFCM and use this opportunity to introduce their brand to a new audience and secure new customers. Using this strategy, merchants must grow and retain their customer base to create new repeat business. The Q4 holiday season should be part of a greater marketing strategy and not just a short term cash grab.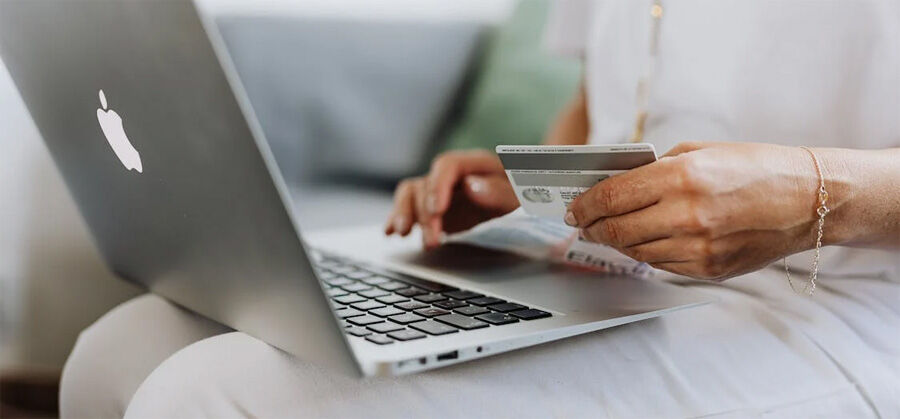 Building Long Term Customer Loyalty
Black Friday and Cyber Monday are among the biggest shopping events of the year, however, it's a missed opportunity to look at this as just a Q4 sales push. Smart ecommerce merchants understand that the real value lies in leveraging this peak shopping time to retain one-time buyers and convert them into life-long customers. This time of year offers a blank canvas for brands to paint their narrative and introduce themselves to a new audience and build brand memories. This is a prime opportunity to gain an edge over competitors who aren't using this strategy.
First impressions matter, but lasting impressions convert. Acquiring new customers can cost five times more than retaining an existing one so it's a fiscally smart move to hold on to your holiday shoppers. By offering excellent customer service, quality products and an overall memorable shopping experience, you lay the groundwork for consumers to remember your brand even after the holiday craziness subsides. By converting BFCM shoppers into repeat customers, merchants can significantly boost their lifetime value ensuring a steady revenue stream far beyond the Q4 season. A happy customer becomes a brand ambassador. And word-of-mouth remains one of the most trusted marketing tools
Marketing Beyond BFCM and Q4
Brands should think of Black Friday as the beginning of a new engagement and not the ending of one. The immediate sales boost from BFCM is alluring, but nurturing these new relationships is the real magic. By collecting email addresses, providing tailored content, sending exclusive offers, and creating personalized recommendations throughout the year, merchants can use Q4 as the springboard for the next quarter. This continuous engagement keeps your brand at the forefront of customers' minds and keeps them returning for future purchases.
Embracing the season and investing in robust marketing strategies, merchants can position themselves for success. Marketing investment is indispensable to capitalize on this rush. Newer merchants might feel hesitant to invest in marketing however, the reality is quite the contrary. A brand's visibility is crucial for success and proper marketing is how they get there. Engaging with customers, understanding their experiences and providing personalized communications builds a stronger bond with the consumer. Using the proper growth and retention techniques, merchants can keep the moment going beyond the holiday rush. The key lies in harnessing the attention and channeling it into sustained engagement, relationship-building and sales opportunities.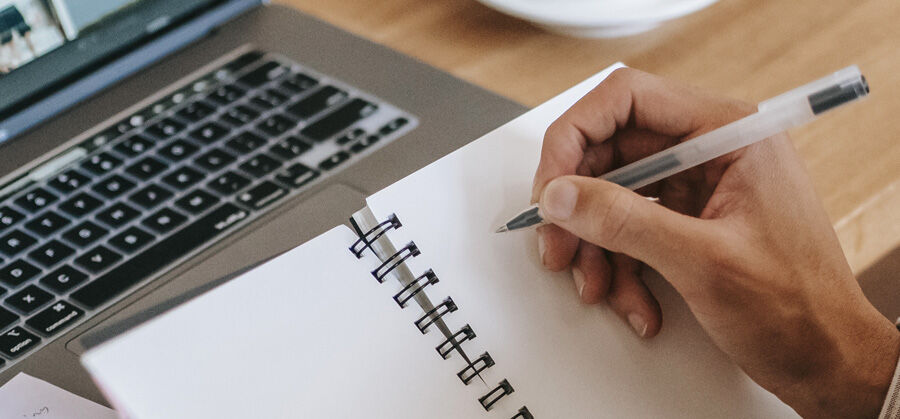 Marketing Tips for Growing & Retaining Customers Beyond BFCM
The Q4 holiday season is the time to think about strategic marketing. It's time to devise a plan to reach and engage with the increased traffic coming to your store. This involves identifying the right platforms and marketing tools to initiate meaningful connections with your customers.
In 2023, we're observing a surge in user-centric marketing approaches that prioritize authentic, personalized, meaningful connections. It's no longer just about flashy ads or celebrities, consumers are seeking brands that speak to their values and offer experiences tailored to their preferences. Let's review some popular digital marketing trends and how you can use them to boost your ecommerce business:
SMS & Email Marketing
SMS and email marketing are great ways for your ecommerce store to reach out to customers and get them excited about the holiday season. These two marketing methods work great together but each one has their own subtle power and effectiveness. Use email and SMS to reach out to customers to provide seasonal discounts and offers.
SEO and SEM
SEO (Search Engine Optimization) and SEM (Search Engine Marketing) are pivotal digital marketing strategies designed to increase your store's visibility on search engine results pages, ultimately driving more traffic and customers to your online store. Using proper SEO techniques, you can make your site more visible to customers searching for your products. Using additional search ads, you can then target the right audience and drive even more traffic to your site.
Social Media Marketing
Social media marketing is the process of using social media platforms to connect with your audience, build your brand and increase sales. For the Q4 holiday season, social media marketing becomes especially relevant as customers are typically sharing holiday wish-lists. You should using social media to connect with customers and show-off product images or videos. You want to reach your customers where they are and social media is the center of most consumers communications.
Conversion Rate Optimization (CRO)
Nothing quite holds the key to ecommerce success like Conversion Rate Optimization (CRO). At its core, CRO is the art and science of transforming your website's visitors into customers, making every click a step closer to a purchase. This is never more critical than during the busy Q4 holiday season where your online traffic will be at its peak. Make sure your site design and CTA (call-to-action) are all leading directly to sales. Optimizing the content is the best way to ensure that customers are converting into checkouts.
Display Ads
Display ads are the vibrant, visual advertisements that pop up on websites, social media, and other digital platforms, designed to grab the audience's attention and entice them to click. As the holiday season unfolds and shoppers are on the prowl for the perfect gifts, running display ads becomes a pivotal strategy for every ecommerce business. While this does involve some direct investment, you can easily track performance and see exactly when new leads click on your ads. If you're a new store, using paid advertising is a great way to get started while you're building your organic traffic and customers.
AI
Artificial intelligence is the big game changer this year. This is the first full year where AI technology is readily available to merchants and consumers. AI has created new paradigms of personalization, content writing, automation, and image generation. All of these play a pivotal role in determining how you can craft marketing strategies and user experiences. If you're not using tools like ChatGPT to help write content then you're missing a golden opportunity. Create SEO friendly text and content using these amazing AI tools at your disposal.
Marketing Guide To Help Your Brand
Need help with all these different marketing ideas and tools? Don't worry, we have the solution for you. Understanding your customers and crafting tailored content is the backbone of lasting brand loyalty and sustained growth. Unveil the art of genuine communication and the magic of resonant content creation with our comprehensive guide. Dive deep into actionable insights, enriched with real-world examples, that will transform your marketing approach. Don't miss this golden opportunity! Download our exclusive guide and embark on a journey to elevate your brand's digital presence and customer engagement like never before.