Hey, Where Did You Go?
Imagine running a brick-and-mortar store where customers fill their carts and then just vanish in thin air. That sounds like the beginning of some crazy sci-fi movie (someone call Spielberg) however in the online shopping world this is common. In ecommerce parlance, we call this "abandoned carts" and it happens frequently. Believe it or not, addressing this issue can significantly boost your profits.
An abandoned cart is when a customer adds something to their online cart but then leaves without completing the checkout process. Online stores, whether big or small, constantly face the issue of cart abandonment. That's revenue being left on the table, hence why companies invest heavily in tactics and apps to reclaim customers.
When a customer abandons their cart, it's like leaving money on the table. Every item in that cart represents potential revenue that didn't come to fruition. This is a big problem if you're an ecommerce merchant. Nearly 70% of online shoppers abandon their carts before finalizing a purchase. This means your store is only completing 30% of your potential sales. The Baymard Institute has conducted extensive research on cart abandonment rates and concludes that $260 billion worth of lost orders are potentially recoverable. So why shouldn't you go after that money?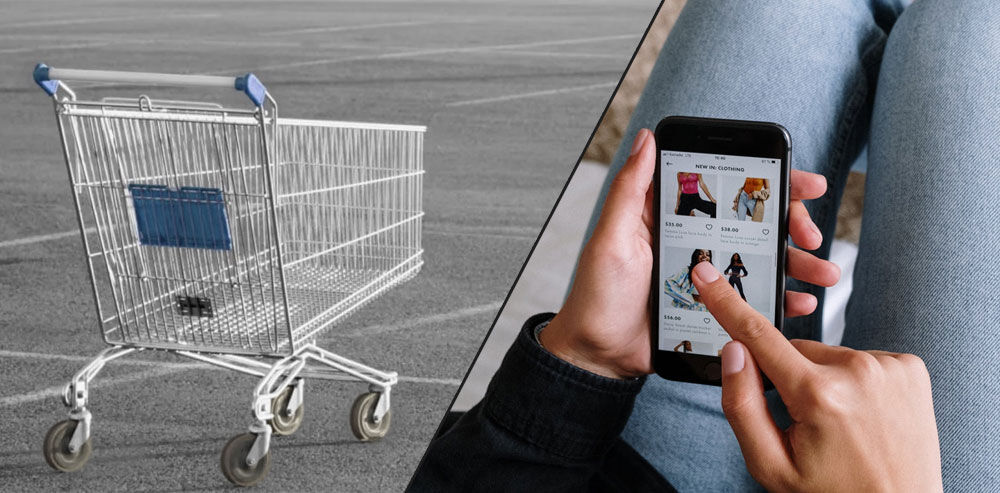 Entice Your Customers to Keep Purchasing
Attracting new customers costs five times more than retaining an existing one. If you're able to bring back customers who have already shown interest in your products, you're making a fiscally savvy decision. Recovering an abandoned cart costs you less than spending to reach a brand new customer, so let's go get them back.
When someone abandons a cart, they've already shown interest in your product. They visited your website, browsed your products and added something to their cart. This means you've already incurred the costs of bringing them to your website. Don't throw that time and money away, find a way to get them to complete that purchase. Recovering an abandoned cart is like reeling in a fish that's already on the hook.
Why Are Customers Leaving?
Online ecommerce shopping is convenient, offering consumers an array of choices right from the comfort of their homes. If it's so easy to buy something, why do customers abandon their carts? There could be various reasons for this cart exodus, however, it's important to first investigate and find out why this is happening. It will help with both abandoned carts and with new customers completing their purchases. Let's review some of the more common reasons.
Costs and Shipping
One common culprit behind abandoned carts is the costs. Consider a customer who found the perfect item on your site for $50. During the checkout process, they're hit with an additional $20 for shipping and handling. What once felt like a deal now seems much less attractive. Unforeseen costs can turn an eager shopper into a hesitant one, pushing them to abandon their cart in search of a better deal.
To help with this issue, you should strive for pricing transparency. Show all costs upfront or offer a calculator that estimates total costs. If possible, offer free shipping after a certain purchase amount to incentivize customers to buy more without feeling burdened by added costs.
Confusing Purchase Process
Another common scenario that leads to abandonment is the user experience. Imagine another scenario where a customer spent time selecting products, but when it's time to pay, the checkout process is confusing or requires too many steps. A process that should have been simple leads to a frustrating process. A cumbersome checkout process can be a significant deterrent, leading to lost sales and dropped carts.
You should strive to reduce the number of steps required to complete a purchase. Implement time-saving features like storing payment, saving shipping information for returning customers or integrating one-click payment like Apple Pay or Google Wallet.
By prioritizing the user experience, you can significantly reduce cart abandonment rates and increase sales.