Shopify New Online Store 2.0 Themes
Shopify's Online Store 2.0 is an exciting new direction for the platform featuring increased speed and new features. OS 2.0 features a new theme architecture for the Shopify stores, providing easier and more flexible customization options for store owners. Now with 2.0, developers can create sections on all pages, not just the home page. This provides more customization power for the merchants. Sunrise Integration has been embracing these updates to provide our clients with updated new experiences.
The Sunrise Integration Shopify development team has been upgrading clients to the new standard with amazing success. It all started with the Shopify Dawn theme back in 2021 but now Shopify is back with three new Online Store 2.0 themes for 2022 and newly expanded metafield options. All of these new themes are built with the same speed and configurability as Dawn. Our team is excited to work with the new themes so let's take a look at each them.
Sense Theme
The new Shopify Sense theme is a fun colorful layout featuring lots of product details and features. The design uses soft gradients set against curved elements for a gentle experience through the store. The subtle gradients are nice way to add multiple colors but not overwhelm the design. It's an overall soft design that great for a calming experience for your customers. It's a great choice for health, yoga, wellness and beauty stores.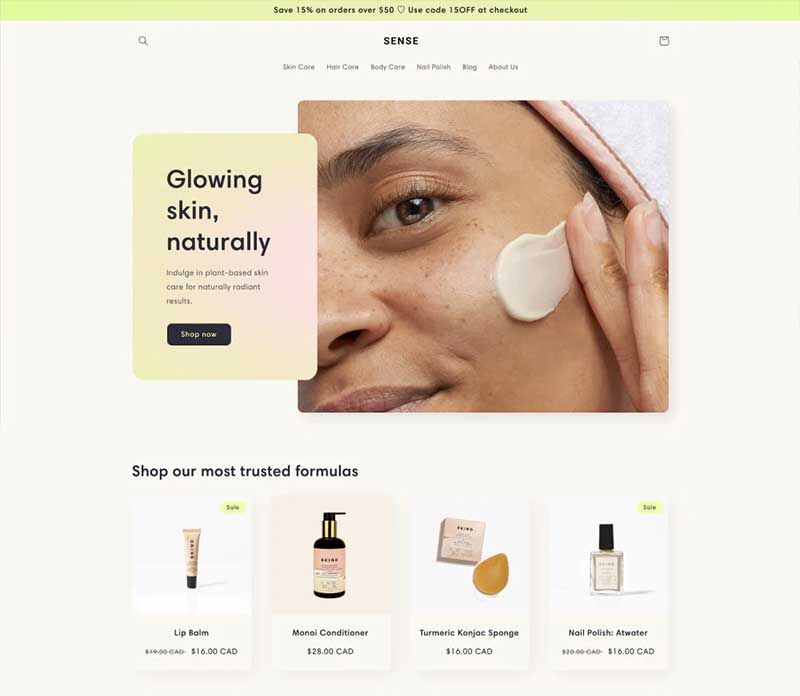 The Sense theme utilizes all the cool 2.0 drag-and-drop sections and blocks for creating custom pages throughout the store. Sense comes with flexible, well-designed blocks for images, products, video, quotes, and more. The theme is designed to showcase images to support visual brand storytelling.
When we played with the theme, we enjoyed the video sections within the product pages. This help demonstrate the products and show off the items in action. It's a great way to sell right from the PDP. The Sense Theme is a great starting point if you have a cosmetic brand, wellness, yoga or any similar services. It's a very calming theme and suits these types of businesses perfectly.
Crave Theme
Next up is the new Crave theme. Crave is perfect for food and beverage stores. You can see this right from main header. It's an eye-catching theme optimized for food shopping. It features lots of useful product "discovery" features like enhanced search, mega menu, product filtering/sorting, recommended products, and a sticky header. There is a handy ingredients and nutritional info sections that is perfect for food or restaurant delivery. Our team can see using this for our next delivery service, supplement company or food truck.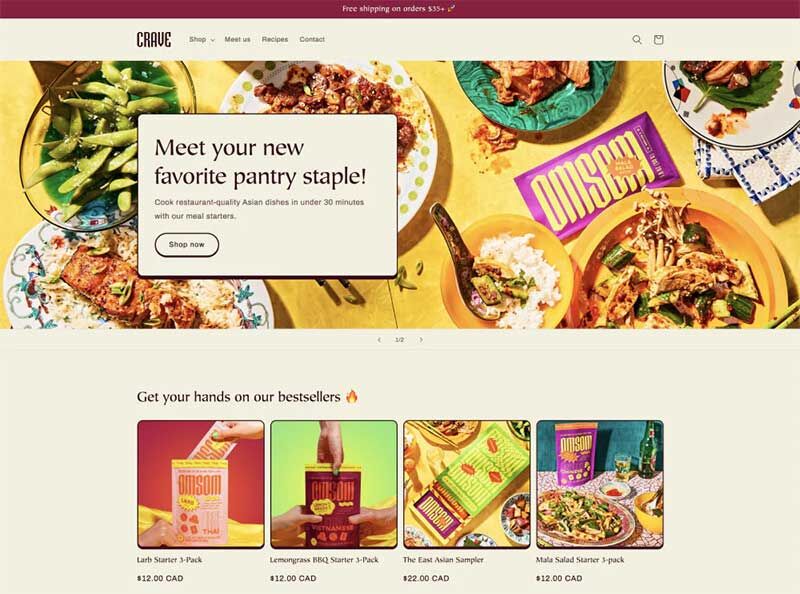 Out of the box, Crave comes with a bold, colorful layout. The theme integrates the new 2.0 Metafields which make adding ingredients and nutritional information a breeze. If you're looking for your pages to pop then this is a good starting point. It has a great mobile-optimized feel too so you're covered on all devices.
Craft Theme
The new Craft theme is a clean design that includes generous spacing and classy typography to highlight your content. If you're looking for a lot of "white space" to frame your products then this is a great one. This theme feels like a good fit for any elegant home store or high-end boutique. It's simple and gets you where you're going quickly.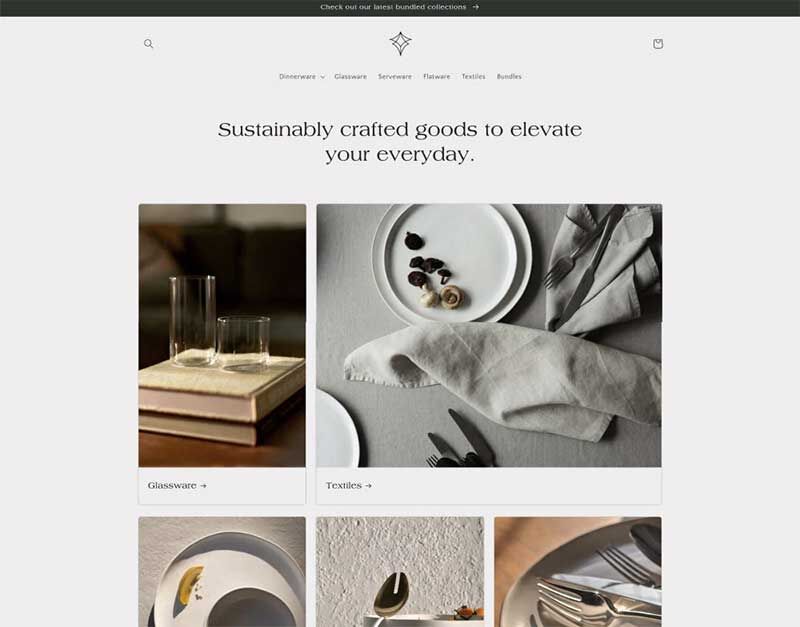 There are lots of great merchandising options including an image gallery, look book, product videos, sizing chart, shipping info and more.
More Metafields For Your Store
Shopify is not only giving us more 2.0 themes, they are also finally releasing access to the additional metafields. We can now expand the Collections, Customers and Orders fields. This opens up unlimited data extensions for these sections. Expect cool things like customer birthdays, order delivery dates, collection materials and much more.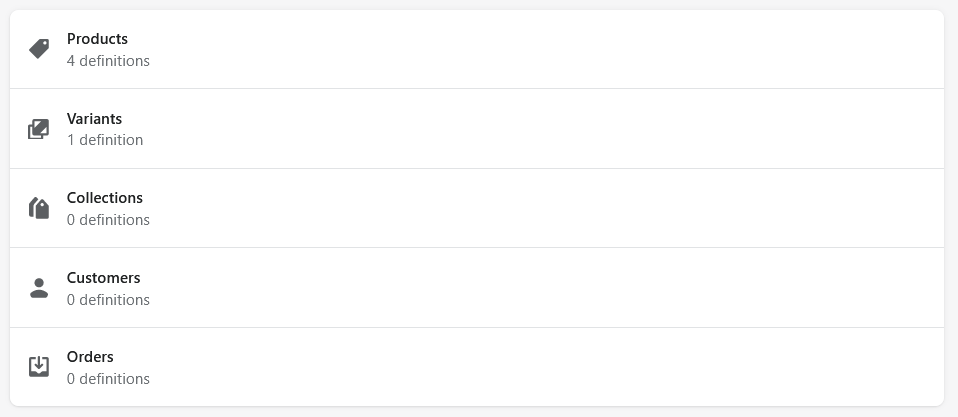 If you're looking to extend the fields and information for your Orders or Customers, then contact our team and let's talk about doing some customizations for your store.
Sunrise Integration is your Shopify Expert
As a Shopify Plus development agency, we are blown away with the power and speed of Shopify's Online Store 2.0 features. It's great to see Shopify expand their theme selection and finally provide access to the new metafields. We've already converted many of our clients to the original Dawn theme and the speed improvements are evident. These new themes and metafields will provide even more options and designs for our clients.
If your Shopify store needs a speed boost, design update or total overhaul, we're here for you. We can develop a custom theme and extend your metafields using the great new options from Shopify.
Contact us now and let's refresh your store!