A properly developed UX (user experience) is crucial to the success of any website, service or application. The Sunrise Integration design team focuses on the design architecture to optimize the experience for conversion rate optimization (CRO). We design and develop innovative user experiences that result in higher conversions and customer satisfaction. But how exactly do we do it? Let's review how the design process fits into our project and product development life cycle.
Product Development Life Cycle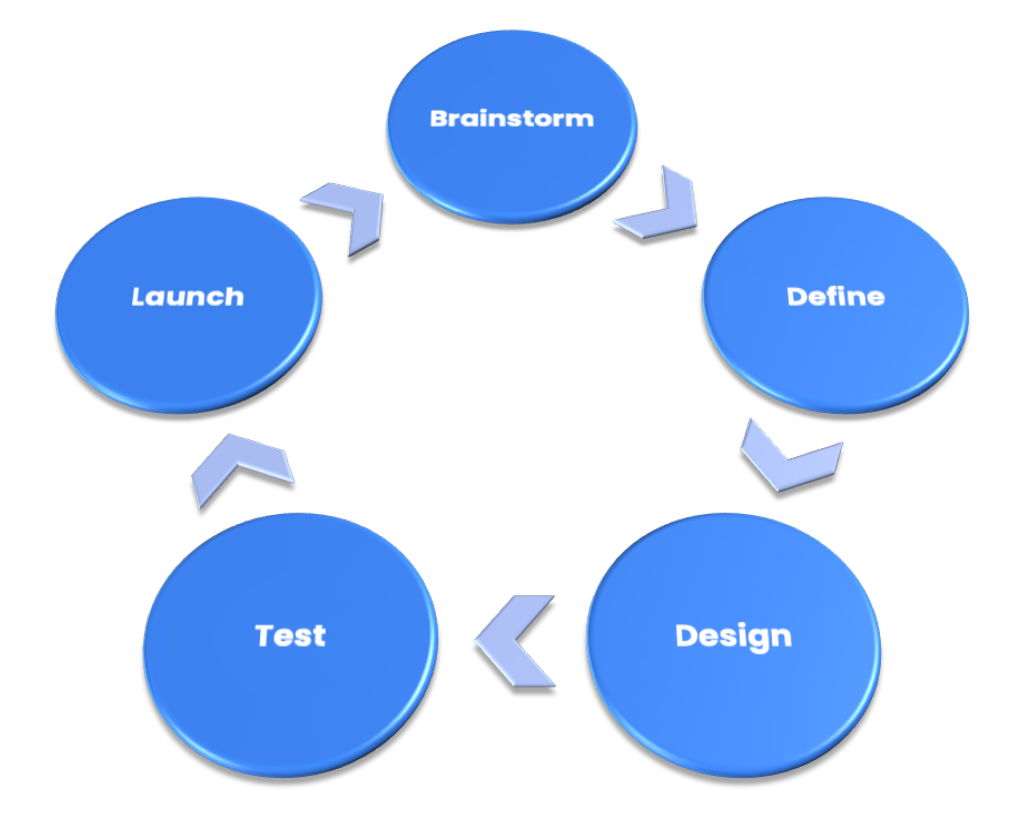 The process of taking a product from an idea through its release is known as the Product Development Life Cycle. This cycle requires the involvement of different departments including product managers, designers, developers, and Q/A testers. The stages of development include:
Brainstorm — Product research, discovery, gap analysis

Define — Who is it for, features, scope

Design — UX, UI

Development — Programming, assembly

Test — Prototype, tests product internally, with stakeholders, external test

Launch — Launch App, launch website, launch to wider audience
The design stage comes early in the process and needs to be considered before any development or programming begins. We use this early stage to start collaborating with the stakeholders to determine the company culture, style, color palettes, logos and layouts.
In our life cycle process, the design is a foundational pillar of any product or project. We start by considering the requirements that go into a good design.
Four Pillars of Good Design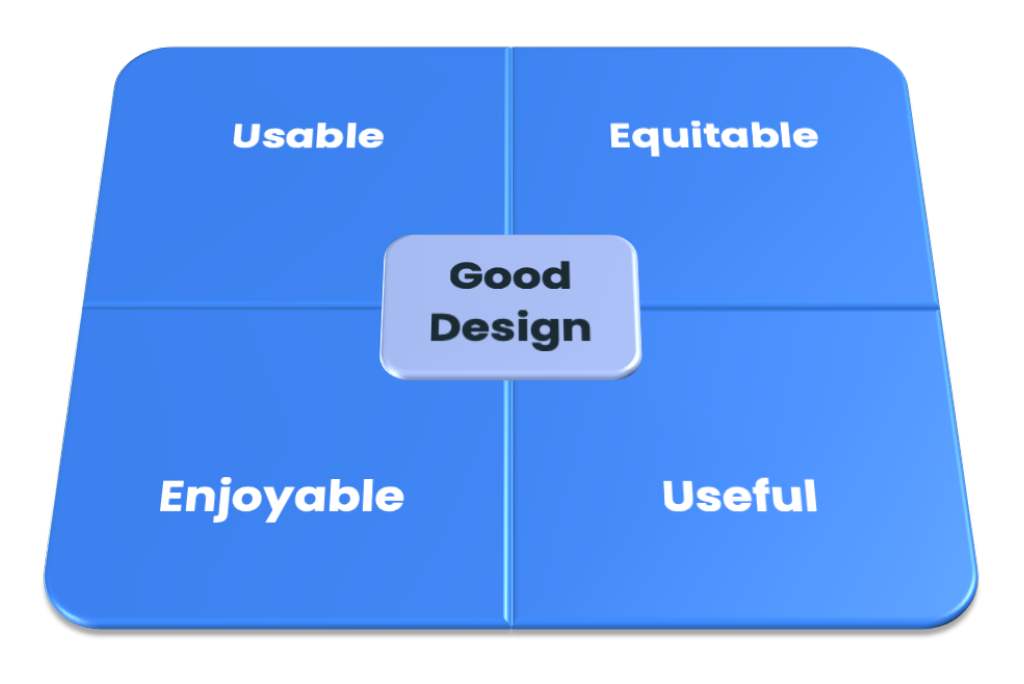 User Interface design is more than just creating images or making the product look pleasing. A good user experience needs to dig deeper into the psychological aspects of the journey. Our design team considers four pillars that make up good design:
Usable

Equitable

Enjoyable

Useful

(Delta CX, 2021)
Another point to consider is the full end-to-end customer journey. What motivates your customer? Why are they coming to your site or using your service? The customer journey follows some fundamental steps:
Trigger - Something happens in your target customer's world. They need what you're offering.
Orbit - Your customer has decision-making criteria that guide whether they visit your site, use your product or service, or engage with you today. Will they land on you? Or the competition?
Your Ecosystem - Once customers reach your ecosystem, are they happy? Satisfied? Frustrated? Struggling? Dreaming of an alternative? Customers are loyal until they're not.
Action - Your customer has left the ecosystem, but they may still have further decisions to make, they may share information with others, make a purchase, wait for that purchase, or take another action.
Your products and services need to consider this full end-to-end journey when considering the best user experience. You must set your customer up for success if you want your store to be rewarded with a higher CRO.
When you're starting from scratch it's easy to consider design and UX since you have a blank slate. But what happens if you have an existing store that needs UI/UX consideration? In this case, you need to ask yourself how "shoppable" your store is.
How shoppable is your store? 
Our ecommerce development team works directly with clients to ensure their store is operating at optimal efficiency. But how do you know if your current store needs a design overhaul? One way to answer that question is by asking yourself a simple question, "How shoppable is my store?" Seeking insights into this question can result in a positive impact on customer engagement and increase sales.
What are some tactics that can improve the experience and shoppability of your store? Here are some simple examples for an ecommerce store:
Add bestsellers category

Add product recommendations

Offer promotional banners

Add keyboard shortcuts

Focus on always improving site speed
Carefully reviewing the elements of your store will yield incredible results that capture more customers and sales conversion.
Good Design Leads to Great Conversion
Our end-to-end design and development services take a deep look into your ecosystem to provide the best solution to increase your conversions. We're ready to build everything from responsive UI designs, logical navigation, highly accessible design and "shoppablity" improvements.